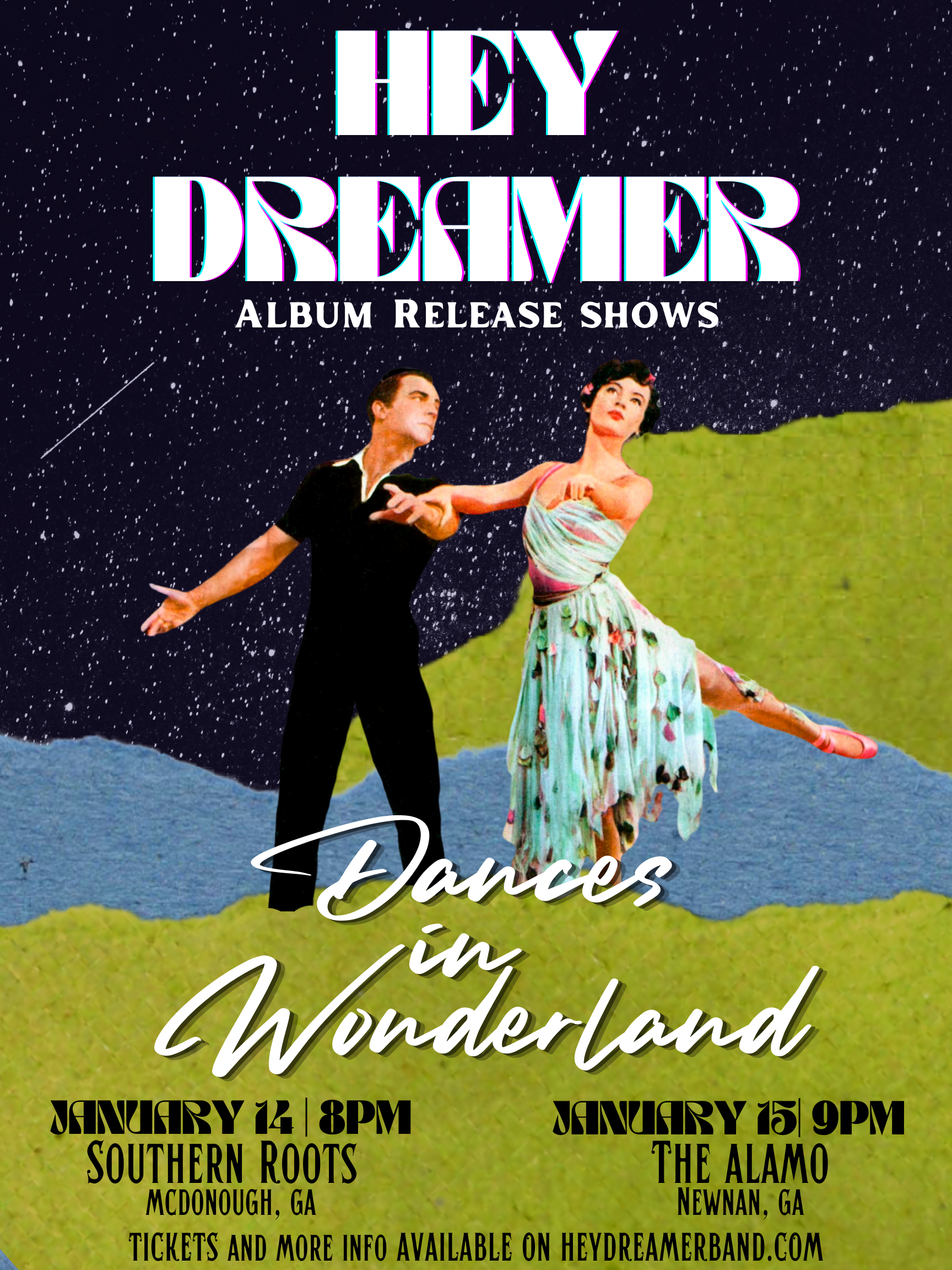 Hey Dreamers! 
We are so excited about releasing our new album that we decided to make a weekend out of it! 
January 14th: Southern Roots in McDonough, GA at 8PM
January 15th: The Alamo in Newnan, GA at 9PM
Get your tickets now: TICKETS
*THE ALAMO SHOW IS PRE-PAID TICKET ONLY. NO TIX WILL BE SOLD AT THE DOOR!*
Thank you for your continued support of our dreams and art! We love you all.